The Technical department has some 40 years' experience in the development of products that meet or exceed the stringent international requirements of the Auto Assembly Industry.
Sound Deadening products offered include  bitumen-based melt-on, adhesive-coated and magnetic parts. Sound Deadener Vibration Loss Factor testing is carried out in an in-house facility, the only such test facility located in South Africa.
Sound Insulation products include Moulded Heavy Layer, Moulded Polyurethane Foam, Moulded Felt and Composite Material products.
Carpets are supplied in needle-fleece or vinyl coverings.
Injection-moulded parts are manufactured in polypropylene, ABS, PVC and polyethylene materials.
Quality and Environmental Management Systems
The Company is certified to IATF 16949 Quality Management System and also to ISO 14001 Environmental Management System.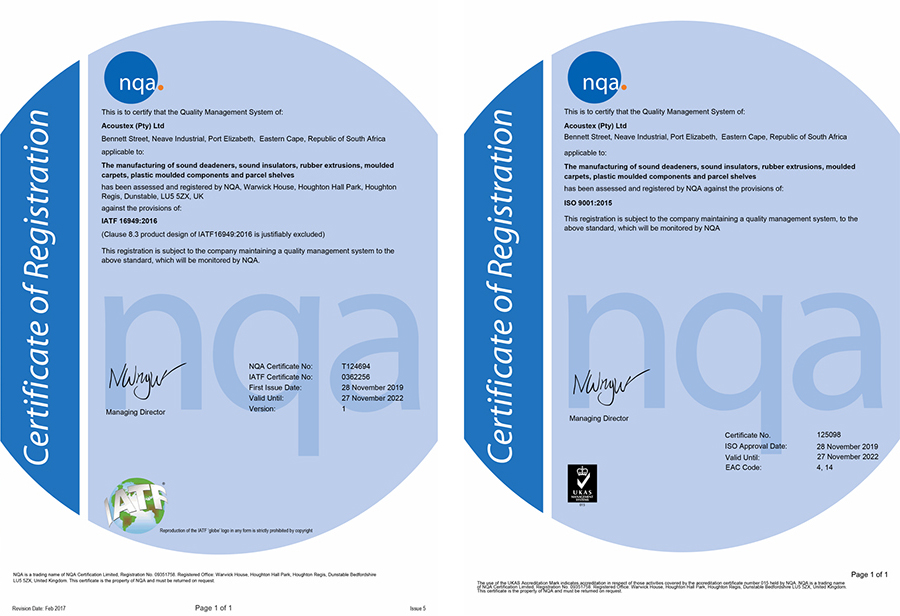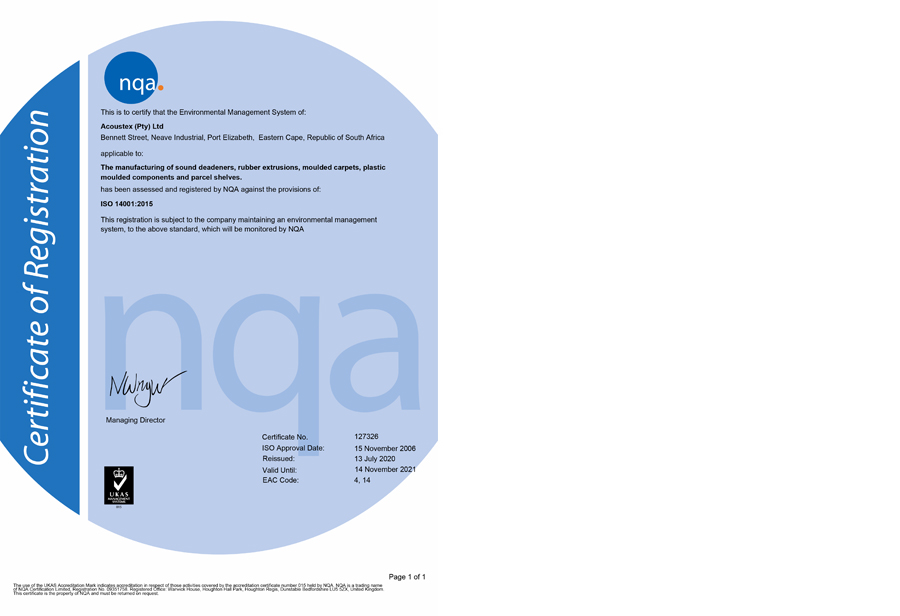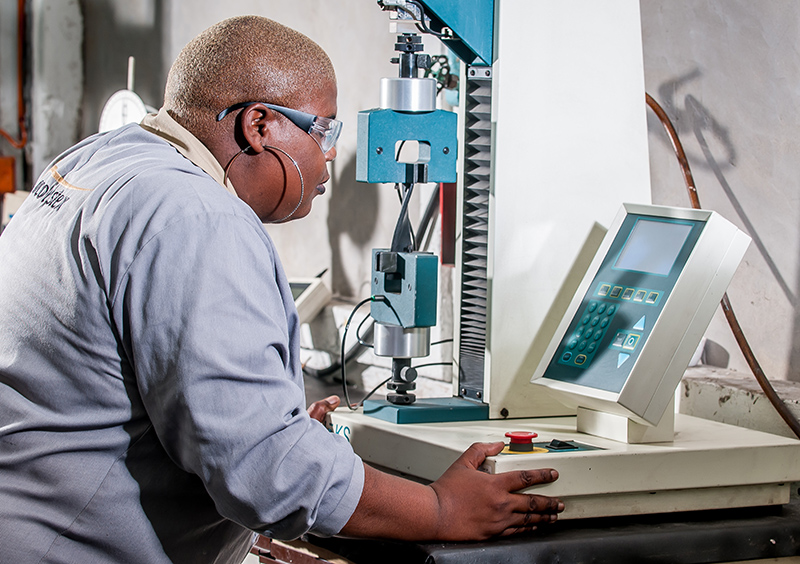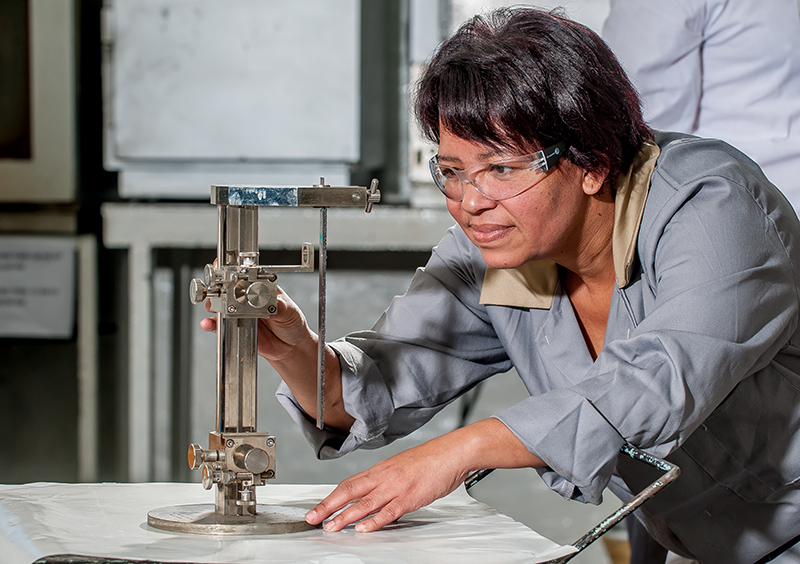 © Acoustex | All rights reserved